Jack Vettriano is regarded as one of the most controversial yet successful artists of the 20th century. His methods and subjects were looked down upon by the artistic elite and the art institutes of London, Paris and NY, but his popularity and global success transcended any criticism that befell him. He became known as 'The People's Artist' and is best known for his 1992 painting 'The Singing Butler', which fetched an eye-watering £750,000 at a Sotheby's auction in 2004. This made it one of the best-selling images to come from Britain at the time, making him an artist of unique interest to art collectors and investors alike.
So how did Jack Vettriano reach such dizzying heights of success within the art world? He was not born into this world; in fact, he came from a low-income, working class family. Growing up in Scotland, he shared a bed with his brother and from the age of 10 his father sent him into the world of work, be it delivering papers, cleaning windows or picking potatoes. He never saw half his wages; his father took them in order to help support the struggling family. Vettriano unsurprisingly left school at 16 to to join the coal mines, even working one summer as a bingo caller at a local amusement park.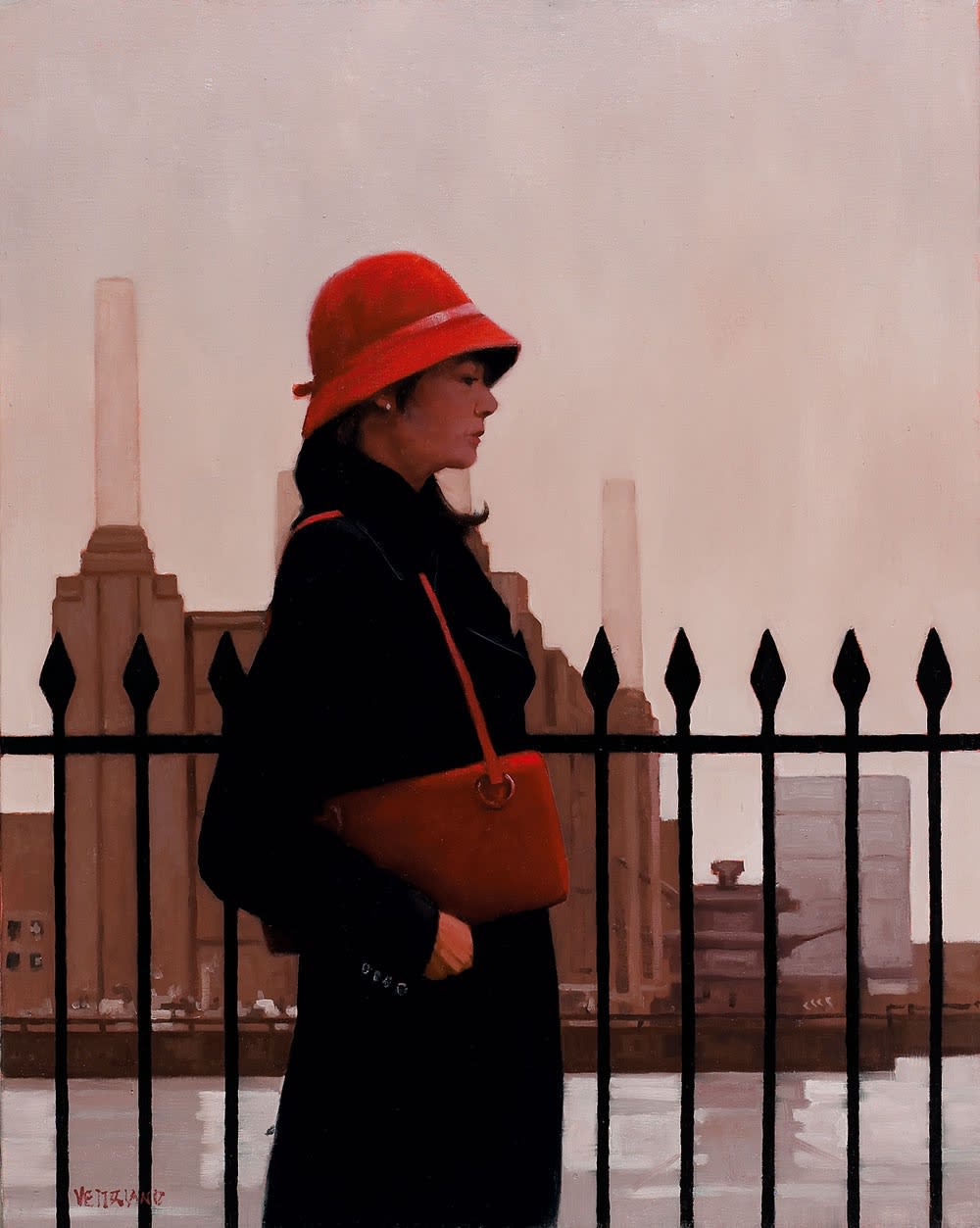 His interest in painting was not realised until a girlfriend bought him a set of watercolours for his 21st birthday. Vettriano received no formal training; he would simply practice the craft in his spare time and visit local museums in order to gain inspiration and improve his art knowledge.
In 1984, Vettriano plucked up the courage to submit his first piece of work to the Shell sponsored art exhibition 'ONFife' in the Kirkcaldy Museum and Art gallery. Three years later, he quit his job in educational research and moved to Edinburgh, intending to study Fine Art at the eponymously named university, but upon application his portfolio was rejected. This rebuff did not discourage him however, and in 1988 he entered two pieces for the Royal Scottish Academy annual show, both of which were accepted and sold on the opening day.
Jack Vettriano's career, bolstered by his successful exhibition credentials, grew rapidly, as did the public's appetite to own his artwork. In 1999, Vettriano's work was shown in New York for the first time; more than 40 collectors from the UK flew out specially for the event and 20 original paintings were sold on the opening night.
Vettriano has created many high-profile commissions and in 2017, he was notably chosen as one of three artists to paint portraits of Billy Connolly to celebrate the comedian's 75th birthday. These were displayed in Glasgow's People's Gallery and the images were then transferred to murals in the centre of Glasgow.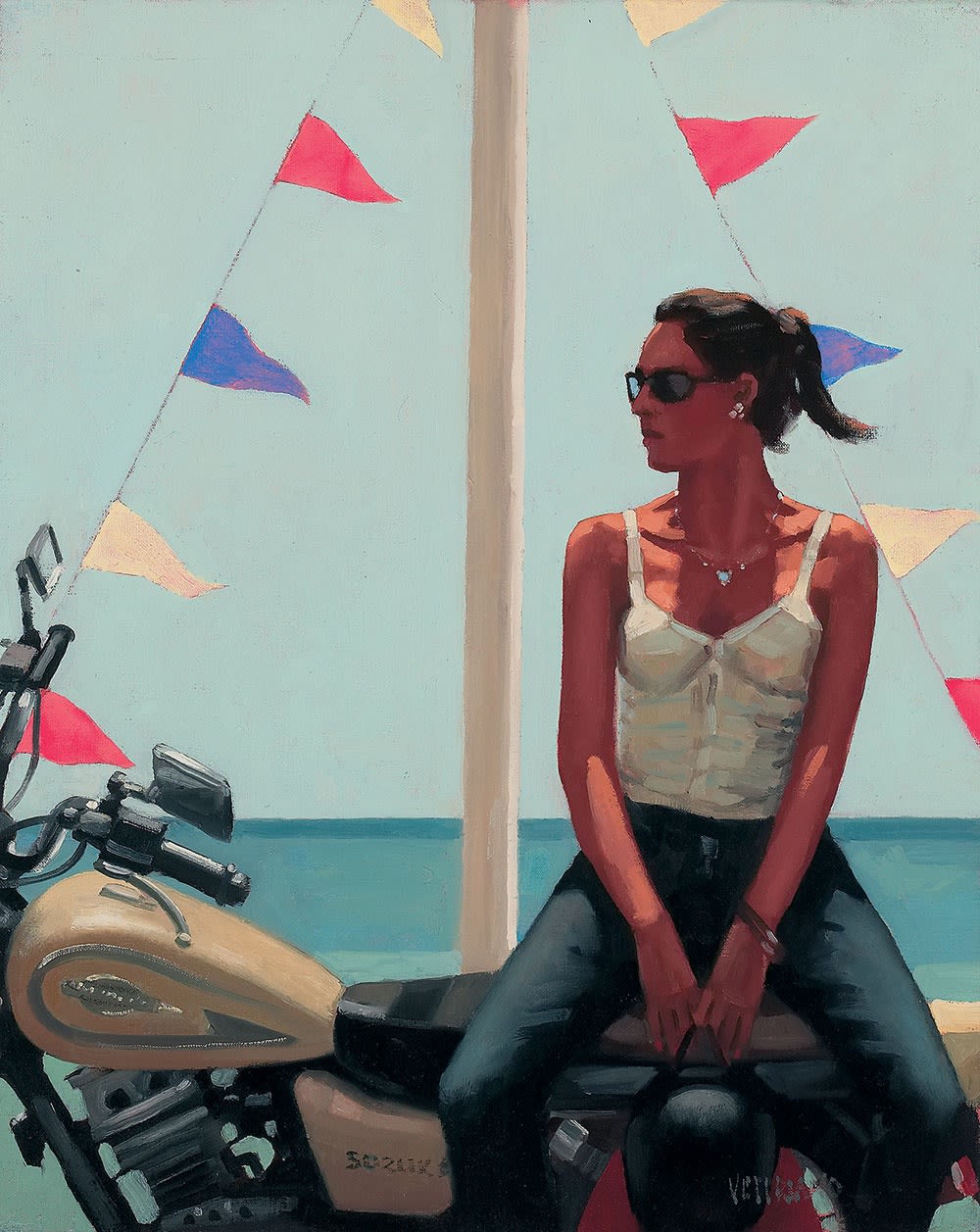 Jack Vettriano cannot simply be considered a commercial artist; he has donated several artworks to be sold in aid of charities, such as Help the Hospices and Sport Relief. He also set up a scholarship for the University of St Andrews, funding a student through their four years of education who would not otherwise be able to attend university.
He received an Order of the British Empire (OBE) for Services to Visual Arts from the Queen in November 2003 and boasts many famous collectors, including Sir Alex Ferguson, Jack Nicholson, Robbie Coltrane and Sir Tim Rice.
Ten years after receiving an OBE, a major exhibition called 'Jack Vettriano: A Retrospective' opened at Glasgow's Kelvingrove Art Gallery and Museum, featuring over 100 works and celebrating the achievements and works of the artist.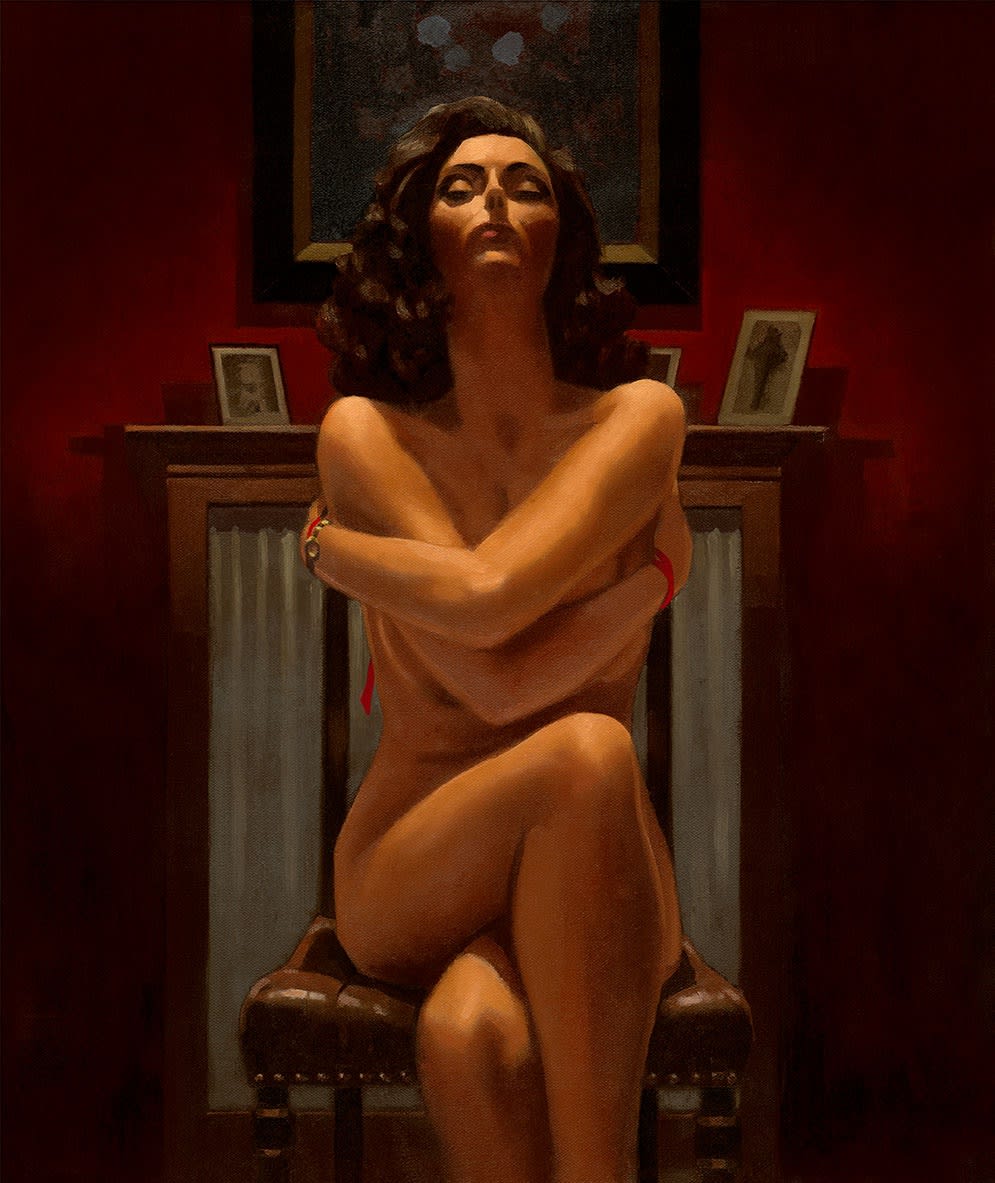 He has been quoted as saying his inspiration came from "25 years of sexual misbehaviour" and admitted to The Independent that he suffers from emotional distress, claiming to live in a 'world of heartbreak' that, despite being painful, work as a catalyst for his creativity.
After divorcing from his first wife in his 30s, he now divides his time between his homes in London, Scotland and France. His long and rich career is testament to his talent, making ownership of a 'Vettriano' an incredibly sought-after phenomenon.
June 13, 2019