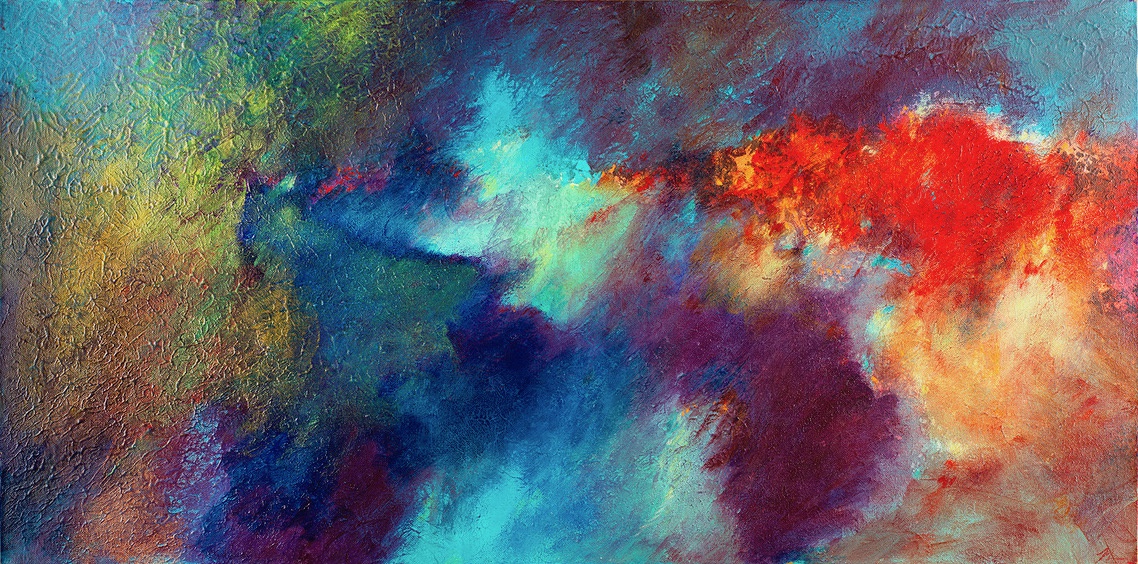 From in a wheelchair in Hastings' Conquest hospital in 2012, having recently recovered from a horrific accident and subsequently MRSA, Ian Lawrence decided that contrary to doctors' opinions, he would walk again. His childhood ambition of seeing his artwork in public and national galleries returned to him with vigour during those long, painful months of recovery and achieving this goal became his sole focus in life from that point on.
As an artist in the truest sense of the word Ian worked within many creative environments before his accident including fine art, garden design, fashion and antique restoration. While his achievements within painting are plain for all to see, it may interest admirers of his artwork to know that Ian won a silver gilt for a garden he designed at the Royal Horticultural Society's Hampton Court Flower Show in 2009.
From 2001 - 2006 Ian held the title of 'Artist-in-Residence' with Connex (later Southeastern), the first Residency of its kind. He was given a studio on platform 1 of St. Leonards Warrior Square station with the aim being to bring contemporary art to an unusual and easily accessible location, but also to work with local schools and youth groups to broaden their appreciation of modern painting. To this end, over the five years of the Residency, Ian did a series of Open Studios across the region, turning
a Waiting Room or an empty shop into a temporary studio.
He has also run projects with UK schools, culminating in elaborate exhibitions, many of which have been extensively covered by national press. A photographic exhibition with the children of the Fellowship of St. Nicholas received a feature-length slot on the BBC Six O'clock News